Inquiry about pricing and availability directly at stardust@comae.com. Enterprise Only.
Download Datasheet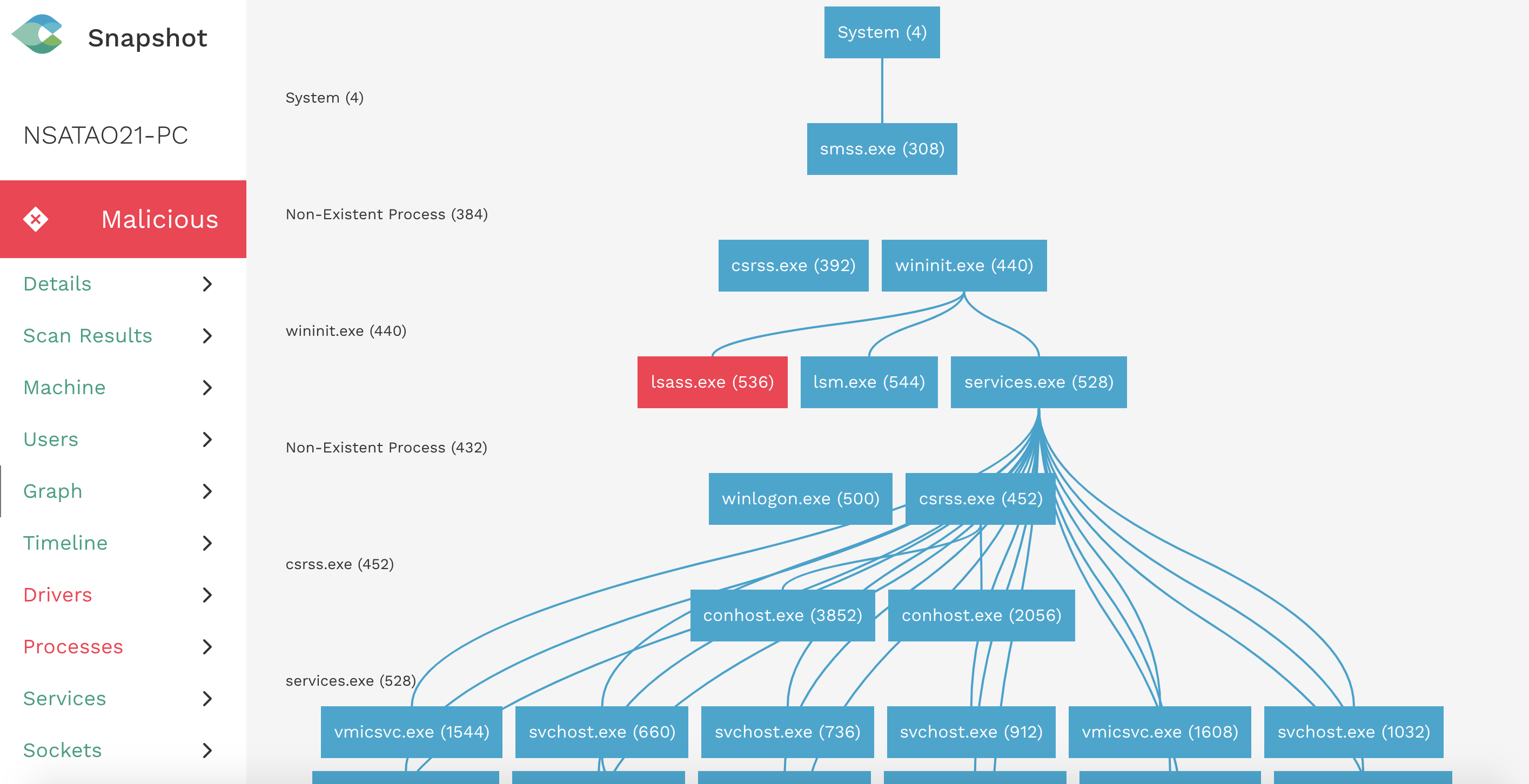 Benefits
Detect cyber-breachers earlier.
Reduce time and cost of investigating cyber-incidents.
Empower your security team with specialized knowledge.
Key Functionalities
A cloud-based in-memory malware detection platform for analysts and breach investigators to better diagnose and respond to sophisticated incidents.
Currently supporting Windows (x86, x64 and ARM64), and Linux support for RHEL, CentOS, Ubuntu (GCP, Azure, AWS) and Amazon Linux is also available since 2019.
Learn more through our video tutorials
A agentless process that snapshots a target machine, which can be uploaded at any time to Comae's Stardust Platform for in-depth analysis.
Enable retro-hunting of previously uploaded and archived machine snapshots.
Our primary focus is memory forensics. We don't rely on existing APIs or the O.S. to analyze a system, our experts dive into unstructured data to reconstruct a view and a relationship between elements and objects that belong to the system to detect anomalies and hidden behaviors.
Our platform leverages cloud-based updates, active threat intelligence and machine learning.
Archived snapshots also enable us to compare different states of a machine.
Active integration with other security vendors such as VirusTotal. Extracted metadata are fed through active integrations enabling automated classification of analyzed machines.
Powerful search and hunting capabilities.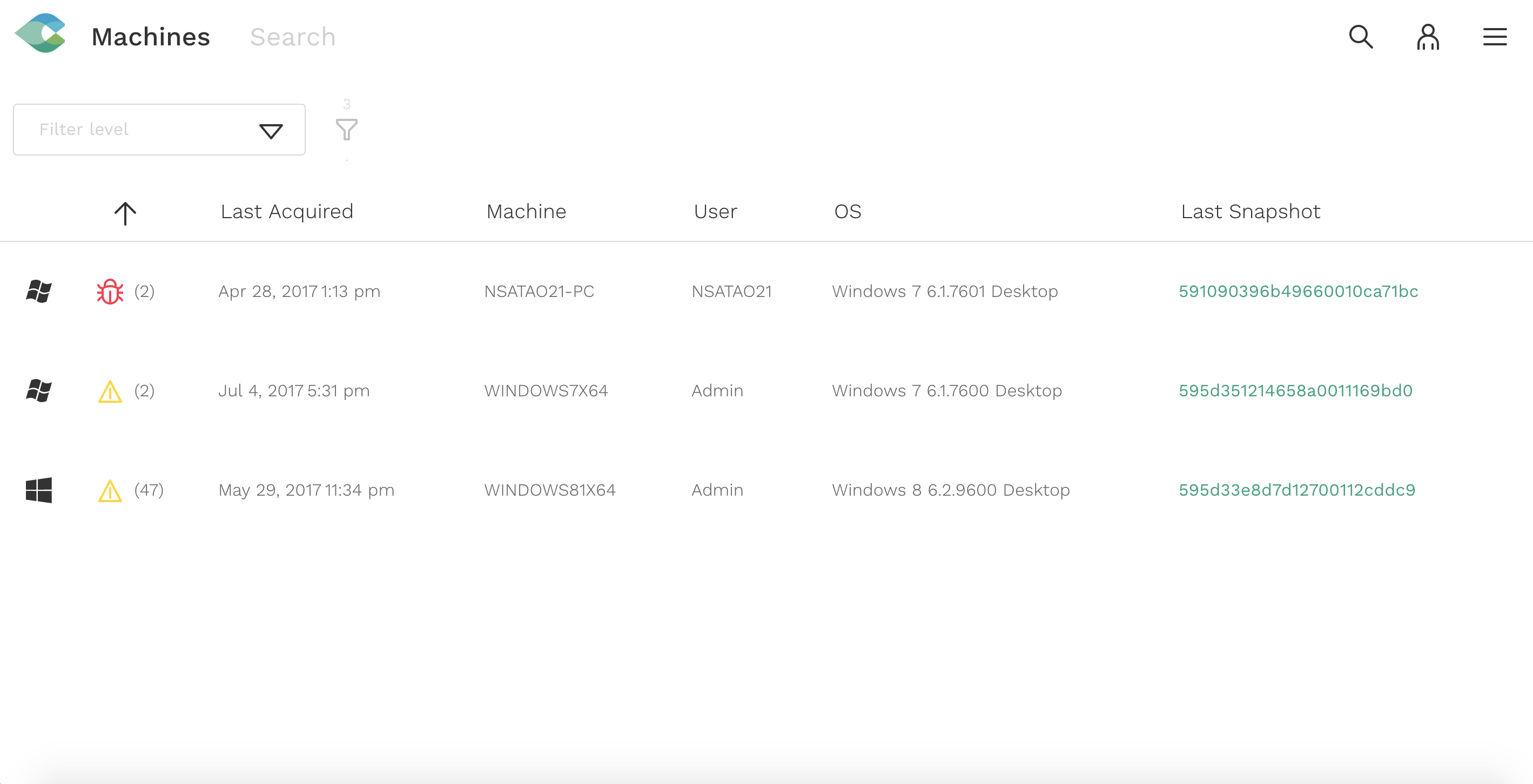 Differentiators
A friendly user experience to reduce friction and the need for advanced expertise.
As the adversaries increase their effort in evading detection techniques we track adversaries and the techniques they are using. The number of groups our threat intelligence team tracks continues to grow and can be expanded per customer request.
We offer documented API Integrations for seamless integration, instrumentation and management of our systems - including a scriptable PowerShell interface which leverages the above.